CHOOSING YOUR COLORS
When selecting your paint colors, consider the paint palettes that the pros promote on their websites today. These major companies spend hundreds of thousands of dollars on their paint collection selections, so why not rely on their expertise vs. making a choice that is, well, original but not as effective as a pro's suggestions.
Sherwin-williams.com offers paint color collections of coordinating paints endorsed by Pottery Barn, West Elm and HGTV Home™. For homeowners restricted to the colors approved by their HOA, Sherwin-Williams also offers an online service of specific neighborhoods that have enrolled in the program: https://www.sherwin-williams.com/homeowners/color/find-and-explore-colors/hoa.
Benjaminmoore.com also offers color and exterior paint recommendations including Exterior Paint-Flat, Exterior Paint-Low Lustre and Exterior Paint-Soft Gloss. Plus Benjamin Moore's website features Revive® colors for vinyl siding.
If you're still undecided about the color for your home, go to Houzz.com. Houzz, an online community of more than 40 million homeowners, home design enthusiasts and home improvement professionals, has limitless photos of real homes painted in colors you can peruse.
Paint a test swatch on the side of the house. Look at it in daylight and the night before making your final determination.
Only one thing is true of all paint choices for your home: the exterior walls should be flat or matte. Take our word for it. Semi-gloss on the walls of a home in the bright sunshine glows and looks slightly nuclear.
IF YOU THINK PROFESSIONAL EXTRIOR PAINTING IS JUST ABOUT OWNING A PAINT SPRAYER, THINK AGAIN
As professional painting company the actual application of the paint is last on the list of tasks. It's the underlying prep work that makes the difference in a professional paint job. Proper preparation will make the paint application go faster, look better and cost you less.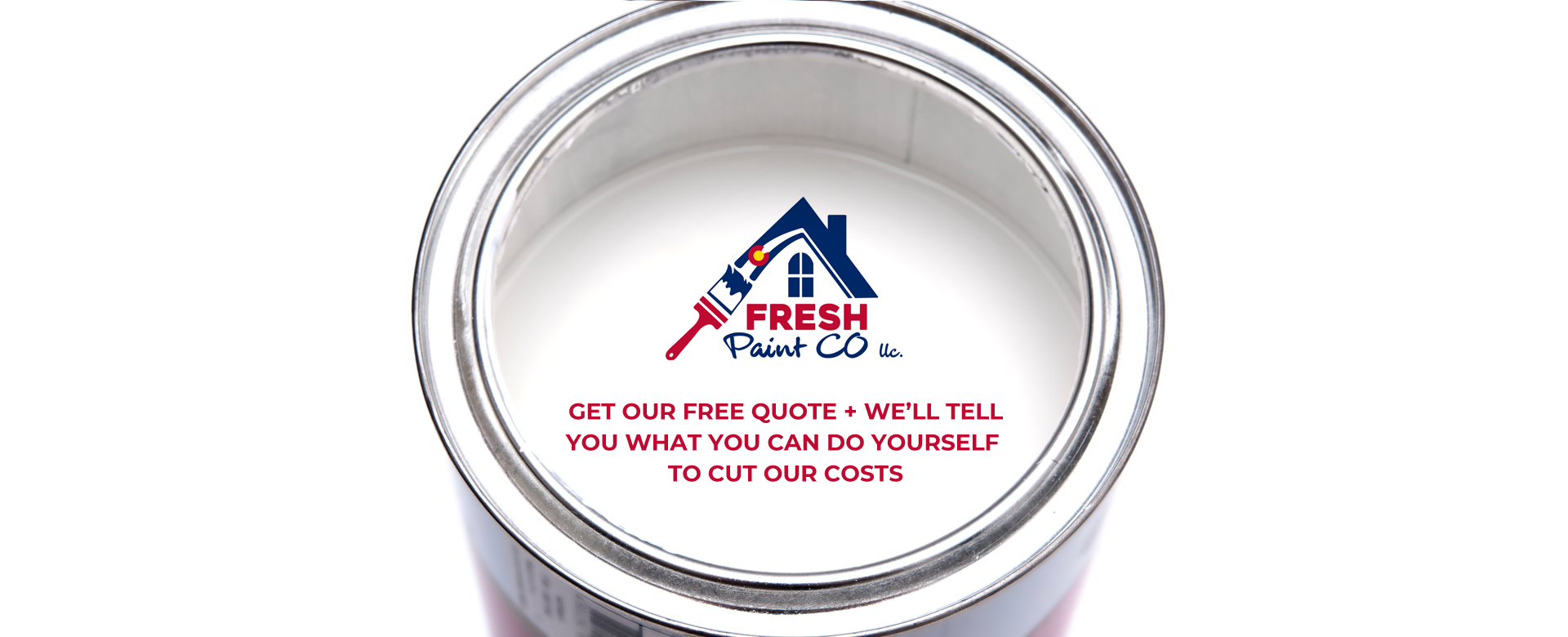 Now the real work starts…and it's still not painting.
Start by assessing your home's paint needs. The DIYnetwork.com suggests that your home may appear to get an entire facelift by painting some parts: the shutters, gutters and trim, perhaps.
Identify what parts of the project can be broken into sections and what parts need to be done together.
Test for lead paint if your home was built prior to 1979.
Make a plan for your outdoor pets during the painting process. Gates can be left open and dogs run away. Debris can fall and the pet chew on it. Plan to keep your pet indoors away from the commotion. Or plan to board your dog during the project.
Know your scaffolding safety. The stability of the ground is a primary consideration. OSHA.com offers online scaffolding safety training for only $89 as do other scaffolding websites. Sixty-five percent of construction projects in the United States involve the use of scaffolding by an estimated 2.3 million workers, according to the federal Bureau of Labor Statistics (BLS). BLS statistics report that scaffolding accidents result in 4,500 injuries and 60+ deaths annually and that nearly 30% of workplace deaths from falls involve scaffolding or ladders.
Protect your landscaping by covering it with a lightweight canvas tarp. You'll want to remove the tarp nightly so as not to kill the plantings.
Cover ponds or other landscape features with tarps as well.
Remove obstacles like wall mount garden hose holders.
Power wash your home's exterior thoroughly. Spray in the direction of rainfall, not upward. Overlap each stroke of the pressure washer by 8 inches. Make sure the house is thoroughly dry before painting.
Scrape off lose paint and sand the edges flush. If you don't sand the area, unsightly divots will be apparent. Place drop cloths along ground, then remove chipped and loose paint using paint scraper or medium-grit sanding block. Power sanders can help speed the work. It's important to use proper respiration and dust control.
Repair damaged siding and soffits, window and door trim. Fix the gutter system if it's detached and damaged or the downspouts crushed or unstrapped from the wall.
Apply epoxy filler to cracks or holes using spackle knife. Once dry, lightly sand using medium-grit sanding block.
Caulk along surfaces where different materials (i.e. brick and trim) meet including the trim.
Once all the repairs are completed, clean the surface again with a quick wipe down.
Tape around outlet boxes, spigots, door frames.
Tape and cover the windows using plastic sheeting and painter's tape.
Finally, keep an eye on the weather. Caulk and paint have temperature limits within which these products cure. Outside those limits, caulk and paint will not cure or will cure very, very slowly. Optimum temperatures for latex paint falls between 50 and 70 degrees Fahrenheit, while the best temperature for oil-based paint falls between 45 and 90 degrees Fahrenheit. It's not just the outdoor temperature that matters, but the surface that's being painted is a consideration too. For example, it's too early to paint the north facing side of a home when spring weather doesn't warm up to at least 50 degrees on the surface for a 24-hour period.
Have the right paint on hand. When changing exterior color from light to dark or dark to light, start with a coat of primer to ensure proper even coverage. Primer may not be necessary when a fresh coat of existing color is being applied.
Before you reach for your paint, make sure you have what you need at hand to clean up spills. If you're using latex paint, that will be water, mild dish soap and clean rags. If you're using oil or enamel-based paint, you'll need mineral spirits or the thinner recommended by the paint manufacturer.
Load flat or eggshell exterior paint color into paint sprayer. Depending on intensity of hue, apply one or two coats of flat or eggshell exterior paint to entire house. Work from top to bottom in a smooth, controlled manner, overlapping each stroke by 8 inches.
Paint Trim and Doors. Use a paintbrush to add two coats of exterior semi-gloss paint color to woodwork and doors.
Voila. Pull up the tarps and enjoy your "new" home.